LATEST ARTICLES
December 8, 2020
MEDIUM | Dec. 8, 2020 | Shortly after the November election, I wrote in a newsletter to (mostly) fellow liberals that we must "stop disdaining our political opponents," understand what makes them tick, and seek common ground. I was referring not to GOP leaders, who should be held accountable for their odious complicity with Trump, but to the 74 million Trump voters who have a wide range of reasons for their votes.
March 16, 2020
The Conversation | March 16, 2020 | According to family lore, my father suspected I was gay when I was six because I liked cars with windshield wipers in the rear. (As a shrink, he's always had a penchant for looking under the hood, so to speak.) There were other clues too. I used to prance around the yard flitting my wrists and waving my arms, chirping in a high-pitched, affected manner: "I'm a boy!" My father would gently take me aside, crinkle his nose and shake his head, saying, "Try not to do that thing with your wrists." At other times he asked if my flamboyant declarations that I was a boy reflected some worry that I actually wasn't.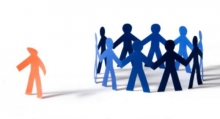 January 1, 2020
Washington Post | Dec. 19, 2019 | In a trio of cases heard in October, the Supreme Court weighed whether discrimination against LGBT people should be legal. Over the course of those and related cases, a handful of scholars who oppose legal protections for LGBT Americans claimed in a legal brief that "research about discrimination and its effects" on LGBT people is "deficient and the claims based on it unsupported." This claim rings false to many researchers who study this issue, as well it should, because the evidence of a link between anti-LGBT discrimination and health harms is both robust and well-supported.