LATEST ARTICLES
March 16, 2020
The Conversation | March 16, 2020 | According to family lore, my father suspected I was gay when I was six because I liked cars with windshield wipers in the rear. (As a shrink, he's always had a penchant for looking under the hood, so to speak.) There were other clues too. I used to prance around the yard flitting my wrists and waving my arms, chirping in a high-pitched, affected manner: "I'm a boy!" My father would gently take me aside, crinkle his nose and shake his head, saying, "Try not to do that thing with your wrists." At other times he asked if my flamboyant declarations that I was a boy reflected some worry that I actually wasn't.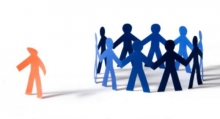 January 1, 2020
Washington Post | Dec. 19, 2019 | In a trio of cases heard in October, the Supreme Court weighed whether discrimination against LGBT people should be legal. Over the course of those and related cases, a handful of scholars who oppose legal protections for LGBT Americans claimed in a legal brief that "research about discrimination and its effects" on LGBT people is "deficient and the claims based on it unsupported." This claim rings false to many researchers who study this issue, as well it should, because the evidence of a link between anti-LGBT discrimination and health harms is both robust and well-supported.
December 4, 2019
New York Times | Dec. 4, 2019 | As Pete Buttigieg, the openly gay mayor of South Bend, Ind., has surged to a top position in Iowa polls in the Democratic presidential primary, media reports have emerged warnings that his sexuality may yet derail his White House bid. A recent national Politico/Morning Consult poll found that a plurality of voters, 45 percent, think the country is not ready for an openly gay president, with only 40 percent saying it's ready. Consultants have chimed into say the mayor may be less electable than coastal elites realize because he's gay.